Welcome to my little corner of the World Wide Web.
Rambling in this instance is to wander about the landscape with no particular destination in mind and to waffle at great length about nothing in particular.
I've been doing both of those for some while.
In 1994 I went to live in Ironbridge to do a twelve month postgraduate university course. The intention beyond that was that the newly acquired skills and knowledge would to lead me to a new career somewhere in the country.
After a few months I moved to Coalbrookdale, nearer to the course venue. This was the view from my front door shortly before I left…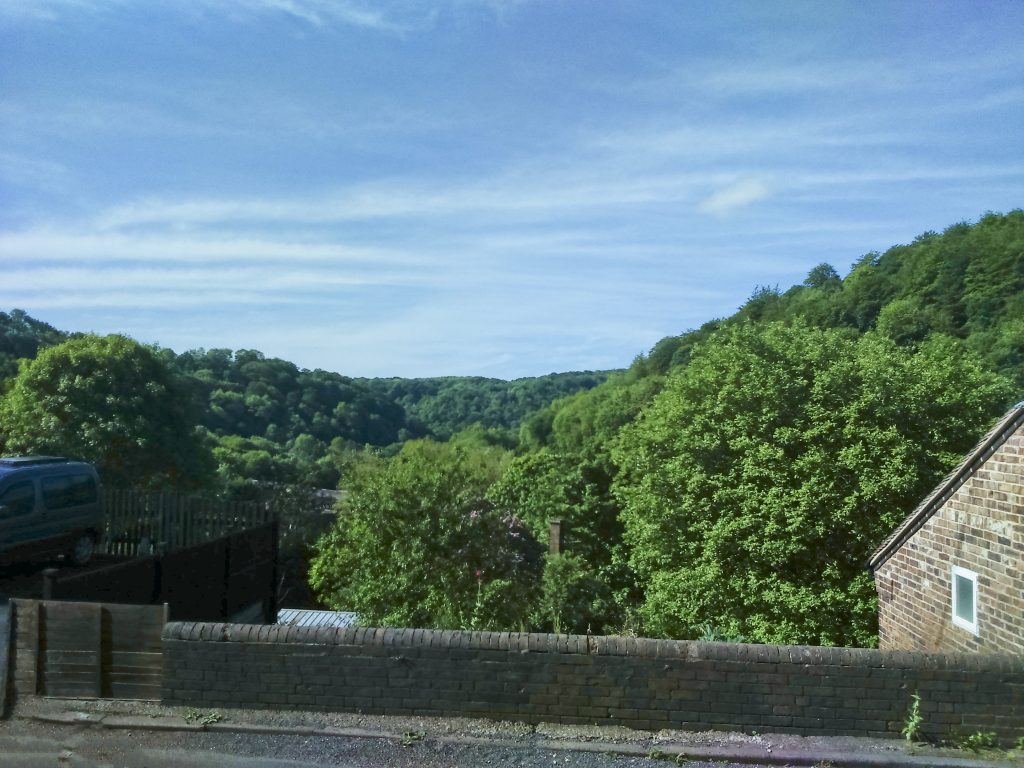 In the months after completing the course, despite repeated efforts, and with a dawning acceptance that I really am suffering disabilities, I didn't manage to find another job so had no reason (or money) to move and ended up staying in Coalbrookdale for 22 years.
In the autumn of 2016 I inherited some money and made plans to escape from an idyllic prison and travel some more which I did in the following spring.
Previous travels have been in various vehicles and by train.